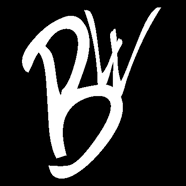 Your Bonnie Wingham Accomodation Guide
All your accommodation needs in Wingham and Taree
There are many different types of accommodation available in Wingham and nearby Taree, but you need to book in early as people often book in a year ahead of the event. Motels, Guest Houses, Farm Stay Cottages all exist in the local area, so you won't be too far from the action.Wingham and Taree are both RV friendly towns if you are that way inclined
Golf Club Motor Inn Wingham
32 Country Club Drive, Wingham
(02) 6553 0300
www.golfclubmotorinn.com.au
At Golf Club Motor Inn Wingham you'll be within just a 5-minute stroll of Wingham Golf Course and within 30 minutes of Manning Valley Historical Society Museum. Highlights at this motel include a golf course, a restaurant, and an outdoor swimming pool.
Wingham Motel
13 Bent Street, Wingham, NSW
(02) 6553 4295
www.winghammotel.com.au
Wingham Motel places you steps from Manning Valley Historical Society Museum and within a 10-minute stroll of Wingham Brush. Highlights at this motel include an outdoor swimming pool and in-room free WiFi.
Australia Hotel
24 Bent Street, Wingham, NSW
(02) 6553 4511
This historic Hotel was built during the 1890's and is located in the centre of the heritage town of Wingham offering budget accommodation.
Manning House, Wingham
www.manninghouse.com.au
Manning House is a fully self-contained federation home with plenty of character, plenty of space and plenty of potential for your visit to Wingham.
It offers you the ultimate proximity of the township (two minute walk), with the freedom of a run-of-house accommodation sleeping six to eight or more, to come and go as you want, visit friends and family, play or watch local sports, attend music/ community/ lifestyle/ corporate events and with the privacy of your own home away from home.
The Bank Guesthouse
48 Bent St, Wingham, NSW
(02) 6553 5068
www.bankguesthouse.com.au
Built in 1929, this heritage listed icon of historic Wingham offers a boutique blend of art-deco roaring 20s, heavy dark woods and ornate high-ceilings, along with the mod-cons of air-conditioning, free WiFi, bathrobes, quality beds/linen, bar fridge, television, DVD player, and other creature comforts.
BellbirdHill B and B
298 Karaak Flat Road, Karaak Flat, NSW
(02) 6550 8070
www.bellbirdhillbedbreakfast.com.au
BellbirdHill Bed and Breakfast , a purpose built B and B is located in the lower Manning Valley amongst the dairy farms and offers seclusion and peaceful surrounding hills. They have magnificent views of the Manning River and the surrounding hills.
The air-conditioned rooms are spacious with an ensuite bathroom, and each room is tastefully decorated.
Wingham Showground Caravan Park
1274 Gloucester Rd, Wingham NSW 2429
Contact: Graeme Berriman 0434 144 722
winghamshowground.com.au
Taree Showground Caravan Park
24 Muldoon St, Taree NSW 2430
Office: (02) 6551 3245
Caretaker: (02) 6552 4056
www.tareshow.org
Sites are powered with water available
Hot and Cold Showers
Pet Friendly
Specialising in Big Rigs
Wingham Riverside Reserve
Farquhar St, Wingham NSW 2429
Wingham Pet Motel
670 Bulga Rd, Wingham NSW 2429
(02) 6557 0055.